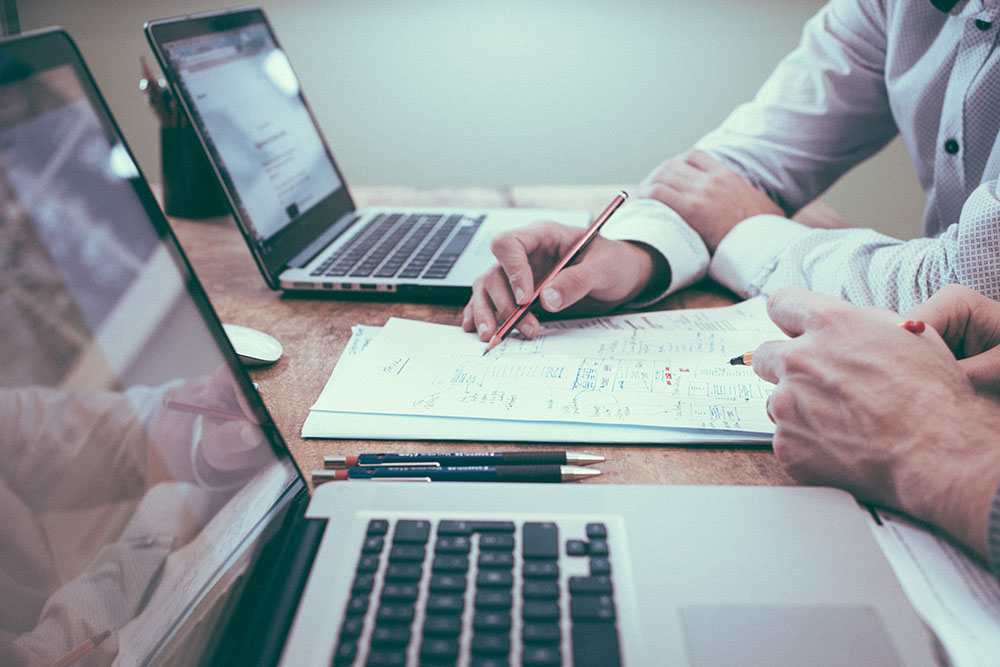 "The assistant I have isn't as good as the one I had 2 years ago. Not that she's bad…I mean, she shows up for work and does what I ask. She just doesn't take initiative on business development projects like I've asked. My old assistant was a rock star and I'm going to have to realize not everyone is that good."
I cringed when I heard the last sentence from Joanne, a prospective client who shared this information with me during our first meeting.
As she explained the details of this issue with her assistant, Joanne's vibe was a mixture of apologetic and doggedly hopeful.
Apologetic because she was saying things that she thought were disparaging (I thought they were honest) and doggedly hopeful because I could tell that she wanted to will the situation to change through positive thinking, rather than the tough conversation she feared having.
Employing an underperforming team member is a common and expensive drain on both profit and energy for my clients.
The most dangerous type of underperformer to manage is the one who is not outright incompetent, they're just not living up to their potential. Often times this team member is someone who has a significant amount of industry or organizational knowledge.
This person is dangerous to your business because you are blinded from seeing their negative impact on your bottom line.
For example, Joanne argued that she still made more money having this assistant versus no assistant at all, so she should be happy with what she had.
That type of mindset — the "don't-ask-for-too-much-and-just-make-do-with-what-you-have" — is one way my clients unintentionally give away their power and sabotage their business growth.
That's because the "make do with what you have" perspective discounts the income Joanne is losing from missed business development opportunities. And it ignores the hidden cost of her wasted energy and focus as she spends time trying to convince herself this isn't a big deal.
Here's the framework I teach my clients to solve the problem of an underperforming team member:
1. Decide what you want and need from the position.
Many business owners and leaders fail to recognize the performance issue that's creating a drag on their team because they are focused on the person that's currently filling the role, rather than on the position itself.
When you focus on the position, you'll have more objectivity and clarity about your needs. You won't get derailed by trying to modify the position to suit the personality and skills of your current team member.
Doing this can also help you identify key objective measures that you can use to quantify performance in this position.
---
Click to Tweet: Early intervention with an underperforming team member is the best opportunity to improve and change.
---
2. Compare your current team member's behavior and performance with what you need from the position.
In Joanne's case, she realized that her current assistant was only making half of the prospecting calls that her previous rockstar assistant was. This gap in outbound calling was costing her business about $6500 per month.
Once Joanne was able to quantify the cost of this performance gap, her mindset around this issue shifted. She realized that she didn't have unreasonable expectations of her assistant and that "making due" was costing her a significant amount of money.
3. Have a conversation with your team member to share the specifics about what you need from their position.
For Joanne, I suggested that she hit the reset button with her assistant by saying, "I want to share with you what I need the most from someone in this position…"
After painting a picture of what success (i.e. – ideal behavior) looked like, I then coached Joanne to guide her assistant toward that success by saying, "Here's what I need you to do more of…"
When you use language that creates a positive focus (i.e. – "make 3 outbound calls per day") rather than a negative focus (i.e. – "stop avoiding the outbound calls"), it is easier for people to receive feedback without getting defensive. 
4. Ask your team member, "What do you need from me to help you achieve this?"
This question is worded very specifically as "WHAT do you need…?" rather than "Do you need…". When you phrase the question in this way, it gives permission to your team member to ask for help.
Joanne's assistant shared that she didn't know exactly what to say when she made her prospecting calls, so she avoided them. To address this issue, Joanne developed a call script cheat sheet for her assistant so she felt more at ease making the calls.
5.  Set a timeline to re-evaluate your team member's performance.
Joanne and her assistant agreed that they would track her outbound calls each week, and check in at 30 and 90 days.
I advised Joanne that if her assistant's outbound call volume hadn't improved by at least 50% at 30 days, she was likely going to have to have to fire her assistant.
Early intervention with an underperforming team member offers the best opportunity to create positive improvement and yield lasting change. This same process can be applied to any team member you employ.
In summary, the steps you want to follow are:
Get clear on what you need from the position.
Compare your needs with the current team member's performance.
Share what excellent job performance looks like with your current team member.
Ask your team member, "What do you need from me to help you achieve this goal?"
Set a timeframe to review their progress.
How much time, energy and money could you save by using this process?